DogWatch of Central Oklahoma
It's all about your dog!
Tony Young is the proud owner of DogWatch® of Central Oklahoma. Tony spent 26 years with the Oklahoma City Fire Department, retiring in 2008 as Deputy Fire Chief & Public Information Officer.

Tony learned of DogWatch® while on a pheasant hunting trip to South Dakota in 2007, right before his retirement from the Fire Department. Bob Gray, our DogWatch® dealer from San Antonio was staying at the same lodge and answered two days worth of questions that Tony had about the #1 rated hidden dog fence company. After returning home from the hunting trip, Tony contacted DogWatch® Corp. and found out that the central Oklahoma territory was available and immediately joined our DogWatch® team.

Tony has hunted upland game since he was 13 years old. He has had many bird dogs that he has trained himself and also had a few professionally trained. Tony understood that with repetitive and consistent training you could always enjoy having a well trained bird dog. He also understood that utilizing an electronic collar was vital when your dog decides to chase unwanted game and so the connection with DogWatch® was immediate.

Tony gets such a thrill from watching good dogs work in the field and well behaved dogs staying within their yard. I love to hear a potential customer say, "I don't believe that this will work for my dog or, you just don't know my dog...he's un-trainable!"

With our money back guarantee and lifetime warranty on all equipment, Tony is proud to announce that in the 3 years that he has been installing DogWatch® Hidden Fences, he has never needed to return any money or had any unsatisfied customers. Everyone loves DogWatch®!

Tony has been married to his wife, Julie for 22 years. They have two children, Ty and Kaitlyn. They also have their other two children, Cocoa a 14-year-old chocolate Lab and Lizzie a 6-year-old Weimarane.

We are "Simply the Best...No Getting Around it™"


Service Area
We provide services to customers in the Central Oklahoma area, including the towns and cities of Edmond, Chickasha, Choctaw, Del City, El Reno, Guthrie, Harrah, Midwest City, Nichols Hills, Norman, Oklahoma City, Piedmont, Shawnee, Stillwater, Altus, Lawton, and Yukon, Oklahoma and the surrounding area.
Get a Free In-Yard Estimate!
Our representatives will meet you at your home for a free in-yard estimate. We will help assess your needs and customize a solution that suits both you and your pet. Call today or schedule an appointment to get things started!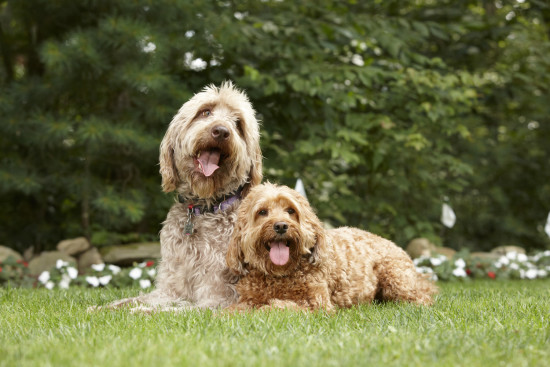 Why Choose DogWatch of Central Oklahoma?
1. Our number one concern is the safety and well-being of your pet. We provide the support you need to ensure successful training and happy containment.
2. We provide a proven PetFriendly™ training program. We train your dog (or cat) to recognize the boundary flags and the audible warning signal (or vibration) before introducing the correction.
3. We are experienced professionals committed to providing excellent customer service and support. We strive to service every customer promptly and courteously.
We want to hear about your experience! Write us a review on Google+
Simply the best. No getting around it.™
Another reason to choose DogWatch of Central Oklahoma is that we are an authorized DogWatch dealership. The DogWatch Hidden Fence is the most technologically advanced and the easiest to use, and it is backed up by a no-hassle Lifetime Warranty from a company with more than 25 years of keeping pets happy and safe.

What makes us Simply The Best?
---
Customer Testimonial
Dogwatch is the only thing that keeps our dog on our property! We live on approximately an acre of land and it is logistically impossible to fence in. Even if we did have fences, our dog would surely jump them. She is quite smart and occasionally "tests" her boundaries but the Dogwatch fence keeps her safe and gives us peace of mind.
Alice A.